Cupolas & Cafe Awnings Newcastle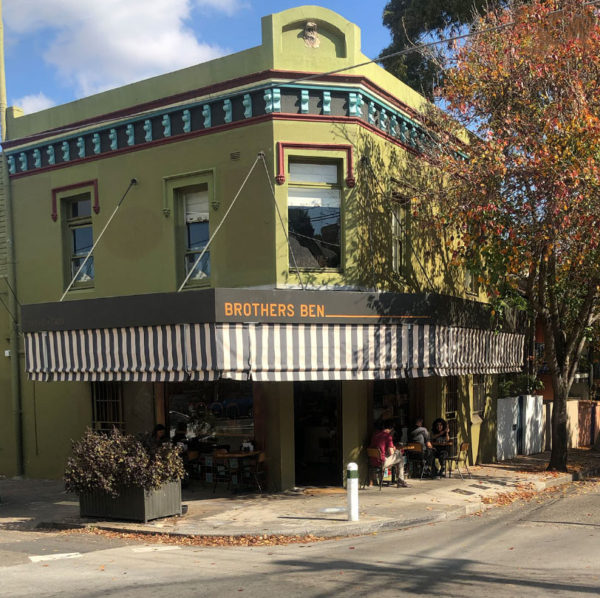 Welcome customers in-store with our canopy and cafe awnings in Newcastle!
Looking to add a touch of class and vintage charm to your storefront? Look no further than our range of Canopy and Cafe Awnings! Choose from an incredible range of fabrics, colours, patterns and designs — our Canopy and Cafe Awnings can blend into the existing colour scheme of your facade or stand out as a vibrant focal point to catch the eye of potential customers. 
Apart from the stunning aesthetics, our Canopy and Cafe Awnings also provide excellent protection against heat, glare and wind, keeping the store cool and comfortable for customers as they dine, wait for service, or browse stock.
Contact us
for a
free measure and quote
today! We offer free design consultations throughout Newcastle, Lake Macquarie, Port Stephens, Maitland and the Hunter Valley.
Add a vintage look to your storefront with stylish Canopy Awnings!
Pazazz Blinds & Shutters is one of the few suppliers in Newcastle that offers Cupolas as a service, and we offer a range of timeless European designs including standard Cupolas, Dutch Hoods, Boulevardes & many more.
With beautiful fabrics in all colours, patterns and designs, our Cupolas look incredible installed above shop windows (and some doors). Plus, these stylish Canopy Awnings are custom-made to fit windows of all shapes and sizes, so there's no limit to the design opportunities!
Of course, Cupolas aren't just for shop fronts — Newcastle homeowners love adding Cupolas to their windows, thanks to the European vibe and the vast range of colours available. You'll find our Cupolas installed all over Hamilton, just a stone's throw from the Newcastle CBD. 
Contact us for a free measure and quote today!
For a simple, affordable solution to shop front shade, we recommend opting for Fixed Cafe Awnings. Ideal for the budget-conscious business owner, Fixed Cafe Awnings are robust, low maintenance and do not need to be retracted in harsh weather conditions. You can count on these Cafe-Style Outdoor Blinds to go the distance and provide protection against heat, glare and wind indoors. 
These classic Awnings are often installed as advertising pieces for cafes, restaurants and shops. Still, there's no limit as to where we can install these durable Awnings!
Contact us for more information about this quality product. We offer free design consultations throughout Newcastle, Maitland and the Hunter Region.
If you're looking for a classic Awning, look no further than Shop Front Awnings. This fantastic design has been unchanged for over a century, which speaks wonders about its robust design and weather protection qualities. 
Featuring "J-hooks" to ensure effortless use when raising and lowering the Awning, Shop Front Awnings offer excellent control over heat, light and glare. 
Available in a wide range of durable materials, including acrylic, canvas and mesh/screen, our Shop Front Awnings are made for longevity! Contact us for a free measure and quote today.
The initial design consultation
You're welcome to visit us at our showroom in Warners Bay (15 minutes from the Newcastle CBD), or we can visit your location for a free in-house design consultation! Our team will be on hand to take measurements of the space, listen to your design ideas, and provide expert recommendations and advice. We will also provide Awning fabric samples so you can compare colours and patterns to the space's existing colour scheme!
During our initial design consultation, we will take detailed measurements of the space so that we can provide a competitive quote. We never "guesstimate" when it comes to our Awning quotes — we base our prices on the product, the size of the window and your chosen fabric. 
This is a 100% free service, and there's no pressure to make a purchase on the day. We will leave you with some fabric samples and a quote to consider before making a decision for your home or business.
Once you have approved the finer details of your new Canopy or Cafe Awnings, we will send the designs off to be manufactured in one of our factories in Australia or Asia. Once they have returned to our showroom in Warners Bay, we'll be in touch to book the installation of your new Awnings!
When we say we take care of everything, we mean it. We'll leave your home or business looking better than when we arrived — we always clean up after ourselves and treat your home or business as if it was our own.
Free in-home design consultation
About our Cupolas & Cafe Awnings
Cupolas
Fixed Café Awnings
Shop Front Awnings
Cupolas
Features
Beautiful feature look for your home or business
Custom made to fit many sizes
4 choices of shapes
Wide range of fabric options
Specifications
Available styles: Cupola, Dutch Hood, Boulevarde, Convex, Wedge & Concave
Other shapes available on request
Fabric types: Acrylic, Canvas & Mesh
Guarantee
5 Year warranty on componentry
10 Year warranty on most fabrics
Fixed Café Awnings
Shop Front Awnings
Docril & Dickson Acrylic Colours
D107 MANOSQUE DARK YELLOW
J179 CONSTELLATION BEIGE REVERSE
J177 CONSTELLATION CURRY REVERSE
J178 CONSTELLATION GREY REVERSE
J180 CONSTELLATION BLUE REVERSE
J172 BRUSH CARBON REVERSE
Barrington Canvas Colours
All swatch examples shown are part of our core range, however, we do have many other options available and can source from other suppliers if necessary.
Actual product colours may vary, due to different device screen settings, the lighting in the installation location, and other potential factors.
FAQs about our Cafe-Style Outdoor Blinds