Honeycomb Blinds Newcastle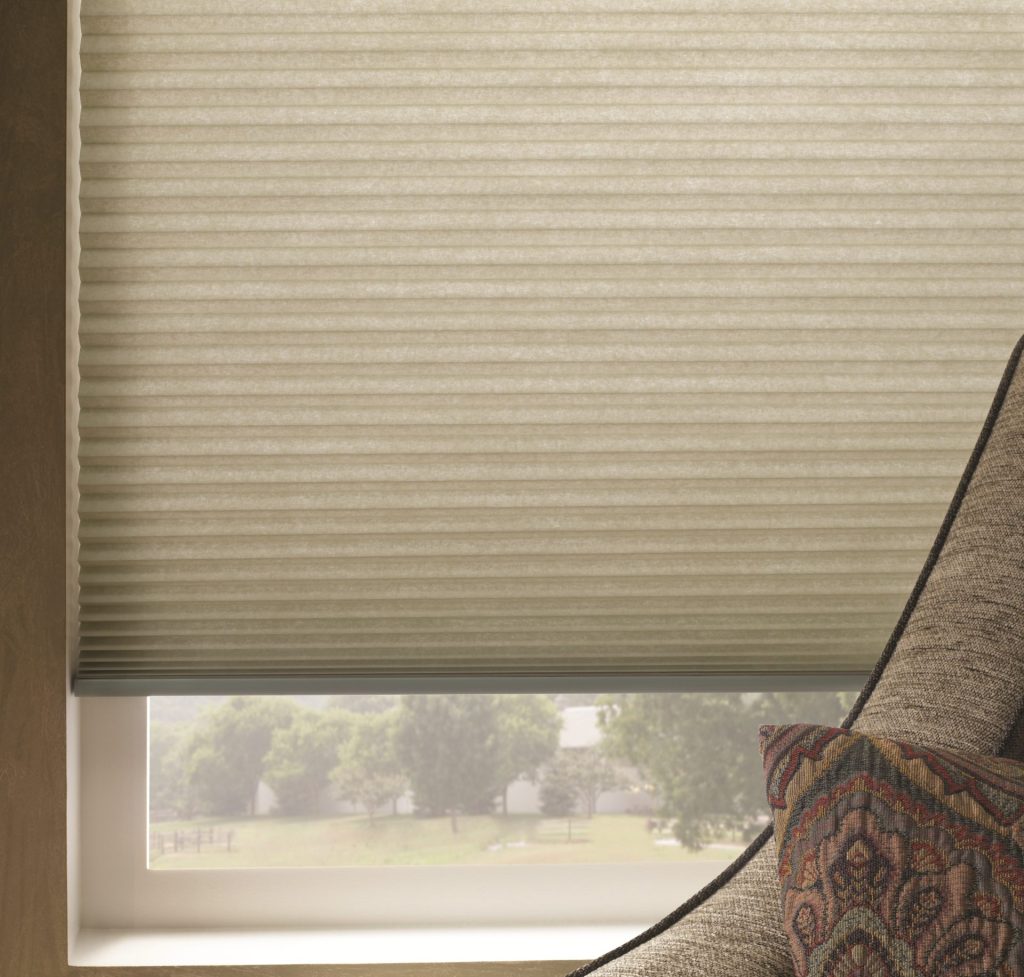 The top designer & manufacturer of Custom Honeycomb Blinds in Newcastle
Honeycomb, or Cellular Blinds, are the most stylish and energy-efficient Blinds available on the market. Featuring subtle air pockets that trap warm air inside and reduce your home's heating requirements, your family is guaranteed to stay cosy and comfortable whether it's a hot summer's day or the middle of winter. These clever air pockets also have sound absorption properties to keep exterior noise out!
Contact us for the Honeycomb Blinds Newcastle home and business owners have come to love! We offer free measurements and design consultations for each and every customer.
Stylish & practical, our Honeycomb Blinds are a must-have in Newcastle homes!
Looking for sensational window shades to add value and comfort to your home? Look no further than our collection of Cellular Blinds and Honeycomb Blinds in Newcastle. 
Honeycomb Blinds are versatile and can be installed on various windows, doorways and openings. Traditionally, Honeycomb Shades are hung horizontally from the top of the space like Venetian Blinds — as they are opened, the Honeycomb Cells open up, creating a thermal barrier for the window or doorway. When opened, Honeycomb Horizontal Blinds also help with light filtering, control and privacy. 
For larger spaces and doorways, we recommend Vertical Honeycomb Blinds that resemble Traditional Vertical Blinds. Hung from a top track, these Blinds expand outwards to open the Honeycomb Cells — meaning they can be used over sliding doors, large windows and floor-to-ceiling windows without extra side or bottom supports. 
Alternatively, you can opt for Top-Down Bottom-Up Honeycomb Blinds. This option allows you to move the Blinds from the bottom and down from the top for superior installation and complete control over light and privacy.
Honeycomb Blinds are also pet and child-friendly with a seamless, cordless operation!
Invest in a set of Honeycomb Blinds from Pazazz Blinds & Shutters for light control, privacy, and safety for both pets and children. Contact us to book a free measure and quote today!
Like all of our products, our Honeycomb Blinds are available in an incredible range of traditional and designer fabrics with different textures, patterns, beautiful colours and clever capabilities!
Sheer/Light Filtering Honeycomb Blinds. If you would like some privacy indoors but still want the sunlight to shine through, we recommend opting for our Sheer or Light Filtering Honeycomb Blinds. Soft, stylish and flowy, these Sheer Blinds are ideal for living rooms, dining rooms and kitchens where light is a must!


Honeycomb Blockout Blinds. Perfectly suited to home cinemas, nurseries, bedrooms and road-facing rooms, our Blockout Blinds block 99% of visible natural light and 99.9% of UV rays while delivering 100% privacy.


Dual Day/Night Honeycomb Blinds. Love the concept of both Sheer and Blockout Blinds? Our Dual Day/Night Honeycomb Blinds are sure to impress. You can have the best of both worlds with one Translucent Shade and one Blockout Shade.
Plus, our Honeycomb Blinds can be supplied with colour-coordinated headboards or tracks to complete the look and blend seamlessly into your interior design. 
Discover the possibilities. Contact us for more information about our Honeycomb Blinds in Newcastle.
Our Honeycomb Blinds can be controlled by a cord, motor or pull-down tab for a cordless option, depending on your family's needs. 
We recommend motorised shades for maximum convenience and control or for windows that are difficult to reach. These Shades can be controlled using a remote controller, eliminating the need for unsafe and unsightly cords. 
Don't need motorisation? No problem. We also offer a neat and simple cord system to control your Honeycomb Shades, or a cordless pull-down tab option. Contact us to discuss installation options now!
The initial design consultation
You're welcome to visit our showroom in Warners Bay (20 minutes from the Newcastle CBD), or we can come to your location! Our team can analyse and measure the space, listen to your design ideas and share 100s of fabric samples featuring different colours, patterns and textures. 
We'll provide helpful tips and recommendations based on your family's needs and your existing interior design. Whether you want a minimalist uniform look or a vibrant splash of colour, we'll ensure your design dreams come to life.
During our initial design consultation, we'll take precise measurements of the window or doorway so we can provide an accurate, competitive quote. We never "guesstimate" when it comes to our quotes. We base our prices on exact measurements, the product at hand and your unique design requirements. 
Remember, this is a 100% free service!
Once you have approved all the finer details, we'll send the designs to be manufactured in one of our factories in Australia or Asia. Once they return to our showroom in Warners Bay, we'll be in touch to book installation!
When we say we take care of everything, we mean it. We want to ensure your new investment looks great and works like a charm, which is why we always take care of installation ourselves. 
Plus, we'll treat your home like it's our own and clean up after ourselves. We'll leave the place looking better than when we arrived!
About our Honeycomb Blinds
Actual product colours may vary, due to different device screen settings, the lighting in the installation location, and other potential factors.
FAQs about our collection of Honeycomb Blinds in Newcastle