Blockout Curtains Newcastle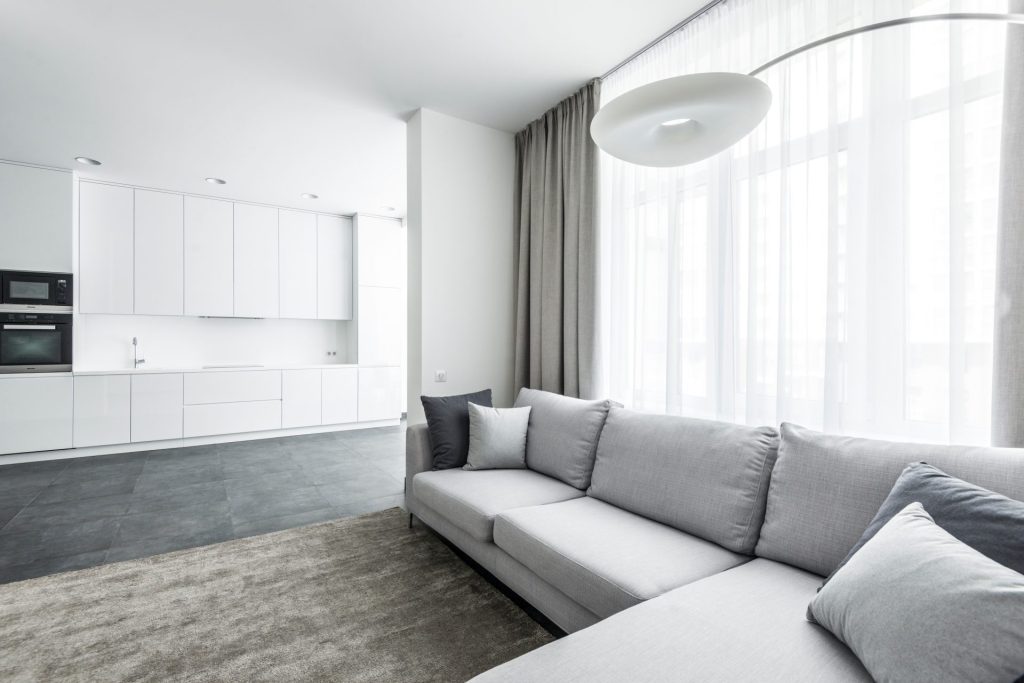 The stylish and functional Blockout Curtains Newcastle can count on
Whether you've got a new baby on the way, have a shift worker in the family or simply love to sleep, Blockout Curtains are a must-have! Made from extra-thick fabric, our Blockout Curtains instantly darken nurseries, bedrooms and even home theatres. Plus, thanks to the thickness and thermal properties of the fabric, your home will remain warm in winter and cool in summer. 
At Pazazz Blinds & Shutters, we're one of the leading suppliers of Blockout Curtains in Newcastle! Sourced from premium Australian and New Zealand suppliers like iDrape Interiors and Nettex, we strive to deliver stylish, functional Light Blocking Curtains for all Newcastle homeowners. 
Contact us for a free design consultation, measure and quote! You're welcome to visit our showroom, or we can organise a time to visit your location.
Our Light Blocking Curtains will have you sleeping soundly as the sun rises
Thick Curtains don't have to be heavy, overwhelming or unattractive. In fact, our Blockout Curtains in Newcastle are far from it — we source our fabric from premium brands like iDrape Interiors and Nettex, who offer hundreds of luxe colours, patterns, textures and designs! During our initial design consultation, we'll share lightweight fabric and colour samples so you can visualise your new Blockout Curtains in the space — together, we can create Curtains that blend seamlessly into your interior design or become the new focal point of the room. 
Book your free design consultation today!
Aside from our incredible range of colours and patterns, you can also customise your Light Blocking Curtains down to the last hem. From S-Wave to Pinch Pleats and various other hems, you can style your Curtains to your exact taste and interior design. 
Plus, we have multiple tracking systems available, including slimline standard tracks and decorative round tracks. No matter what you choose, we can guarantee seamless operation and a neat, tidy finish.
At Pazazz Blinds & Shutters, we're committed to delivering the best Blockout Curtains Newcastle has to offer, which is why we source our fabrics and products from the best in the business — iDrape Interiors and Nettex. Famous for their vast range of colours, patterns, fabrics and designs, both suppliers have allowed us to "wow" our customers with incredibly high-quality Curtains.
Plus, iDrape Interiors fabric has the highest fire ratings to meet the Australian and New Zealand standards AS/NZ 1530.3, making them perfect for homes and businesses alike.
The initial design consultation
We offer free design consultations to all our customers to ensure you receive the perfect Blockout Curtains for your space. You're welcome to visit our showroom in Warners Bay (10 minutes from the Newcastle CBD), or we can organise a convenient time to visit your location. Here, we can analyse the space, listen to your design aspirations and provide expert advice on what products and designs will suit the space. 
We'll also share fabric samples so you can visualise what your new Curtains will look like in any given room.
During our initial design consultation, we'll take precise measurements so we can provide a quote on the spot. We never "guesstimate" when it comes to quotes — we base our costs on the exact dimensions of the window/space and the product you've chosen, so we can eliminate the risk of surprise costs down the line. 
This is a 100% free service for your ultimate convenience.
Once you have approved all the details for your new Blockout Curtains, we'll send the designs away to be manufactured in one of our factories in Australia or Asia. Our team will be in touch when they return to us to organise installation.
We offer a long warranty on our products, which is why it's important to us that they're installed correctly. We want to maintain your warranty and ensure your investment looks as good as it functions!
Plus, our installation team will always clean up after themselves, making sure not to leave a speck of dust behind. We'll leave your home looking better than when we arrived!
About our Blockout Curtains
All swatch examples shown are part of our core range, however, we do have many other options available and can source from other suppliers if necessary.
Actual product colours may vary, due to different device screen settings, the lighting in the installation location, and other potential factors.
FAQs about Light Blocking Curtains