Certified supplier of Defendoor in Newcastle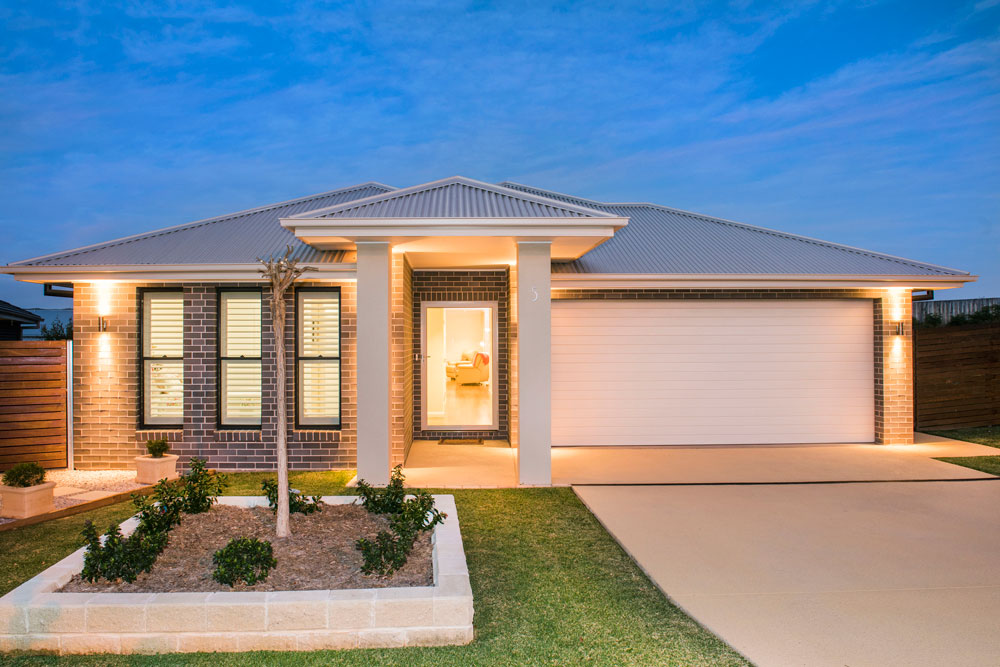 Achieve peace of mind with Pazazz — the top provider of Defendoor in Newcastle
At Pazazz Blinds & Shutters, we understand that security is important for every home. With this in mind, we've partnered with Defendoor Newcastle — one of Australia's leading manufacturers of Security Screen Doors and Windows! Made here in Newcastle, NSW, Defendoor products are custom-made to fit the space and the homeowner's needs and have been tested extensively to withstand the elements and keep unwanted visitors at bay.
For a security solution that deters intruders, stops bugs and offers ventilation, affordable protection, and more,
contact
Pazazz Blinds & Shutters. We install Defendoor Security Doors and Windows throughout Newcastle, Lake Macquarie, Port Stephens, Maitland and the Hunter Valley.
Sturdy and stylish, Defendoor Security Doors and Windows will add value and protection to your home
If you've been looking for a sturdy yet stylish security solution for your home, look no further than Defendoor. Designed to meet all of your security needs, Defendoor products come with a huge range of benefits. 
Australian-made. Defendoor products are manufactured right here in Newcastle, NSW, and installed by the team at Pazazz Blinds & Shutters.
Custom-made. Defendoor Security Doors and Windows are custom-designed to physically and aesthetically fit the space.
Add value. Added protection for your family can improve the value of life in your home. Plus, if prospective buyers feel safe when they enter your home, they're more likely to pay a higher price when it comes time to sell.
Stylish. With high-quality materials and a sleek design, your Defendoor solution is bound to add a touch of style to the entrance of your home. 
Contact the team at Pazazz Blinds & Shutters for a free measure and quote today! We'll complete a full site assessment to ensure your new Defendoor system fits the space perfectly.
Defendoor Newcastle offers a range of tough, durable Security Screen Doors to keep your family and possessions safe from unwanted intruders. 
Hinged Doors
Defendoor Hinged Doors are secured with three-point hinges and a reliable Austral lock, so you can rest assured knowing your home is safe whether you're at home or away on holiday. 
We recommend choosing Defendoor French Hinged Doors for a touch of timeless elegance. Ideal for large openings or additional security in front of existing French Doors, Defendoor French Doors are stylish and safe — the active door is fitted with an Austral lock, and the inactive door is fitted with top and bottom flush bolts. You can add protection and aesthetic value to your home in one simple swoop!
Sliding Doors
Whether you're entertaining on the deck or the balcony, Defendoor Sliding Doors are a must-have for style and security. There are two Sliding Door options available: Centre-Opening and Stacking Doors. 
Centre-Opening — Defendoor's Centre-Opening Doors are a classic addition to any home but vastly improved with Austral locks and additional safety features.
Stacking — Stacking Doors offer that wonderful indoor/outdoor feeling while also providing exceptional protection. Fitted with Austral locks and protection against the elements, these doors are available in various design options. 
Contact us for an obligation-free quote for Sliding Doors and Hinged Doors from Defendoor.
Want to keep intruders and insects out of your home? Defendoor Window Screens are resilient to unwanted visitors of all kinds! Custom-fitted to your window frame, your Defendoor security solution will add incredible functionality to your home.
Every Aussie home needs fly screens to improve ventilation in summer while also keeping the critters out. Made from a durable stainless steel mesh, your Defendoor Window Screens will eliminate bugs from the equation and provide next-level security for your home, even when the main door is open for a refreshing breeze.
Contact us for a free measure and quote today! With a huge range of colour options and designs, we can install a durable Window Screen that looks good and performs incredibly.
The initial design consultation
You're welcome to visit our showroom in Warners Bay to see our Defendoor range in person, or we can come to your location for a free measure and quote. We'll discuss your security and style requirements, take precise measurements and ensure you receive the ideal Defendoor solution for your home.
During our free measure and quote, we'll take detailed measurements so that we can provide a competitive quote on the spot. We never "guesstimate" our quotes — we base our pricing on the size of the space and the design requirements at hand.
Remember, this is a 100% free service!
Once you have approved the finer details of your Defendoor Security Doors or Windows, we will send the specifications off to Defendoor for manufacturing. Their factory is located here in Newcastle, NSW, so the turnaround time is swift!
Once your products have returned to our showroom in Warners Bay, we'll be in touch to organise the installation. Our team will take care of the entire installation process and clean up after themselves — we always treat our customers' homes as if they were our own.
FAQs about our Security Doors & Windows