Awning Recovers Newcastle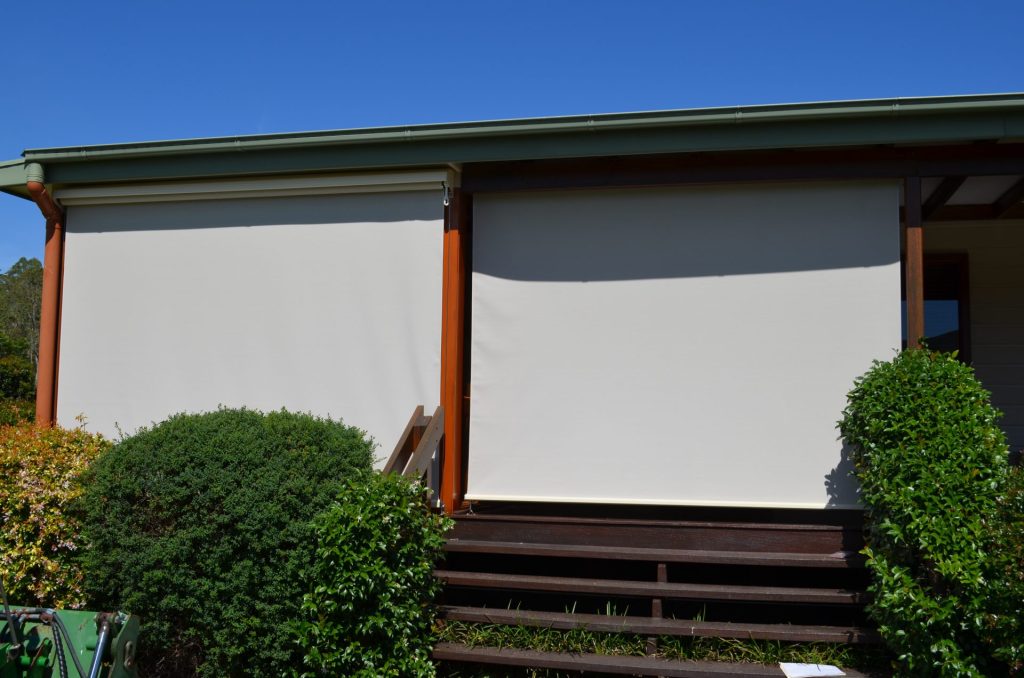 Save money on window furnishings with our Awning Recover Service in Newcastle
Are your Awnings looking a little worse for wear? If they're working perfectly fine, you can save money on replacement Awnings with an Awning Recover! We can easily reskin the fabric of your Awnings or Outdoor Blinds, making them look fresh and brand new. 
We can even change the fabric entirely by adding or removing a valance!
We can Recover:
Straight Drop Awnings
Automatic Awnings
Pivot Arm Awnings.
Don't waste money on new, unnecessary window furnishings. Contact us to book an Awning Recover today — we offer in-home design consultations so you can choose the new fabric for your Awnings and Outdoor Blinds!
Achieve a whole new look with our convenient, cost-effective Awning Recovers!
If the metal frame of your Awning is still in working condition, there's no need to purchase a brand new Awning System. We can Recover most traditional Outdoor Blinds, Straight Drop Awnings, Automatic Awnings and Pivot Arm Awnings!
Of course, there comes a time when Recovering Awnings is no longer possible. Time, pressure and harsh weather conditions can cause a lot of damage, and if the Awning's metal frame is bent or damaged, you will most likely need to replace the entire Awning. 
That's where we come in. During our initial design consultation to choose a new fabric, we will inspect the condition of your Awnings to ensure a Recover is possible. It is in most cases, but if any damage gets in the way of a Recover, we'll provide expert advice and a free quote on the spot. 
Contact us for more information about our convenient Awning Recover Service today!
You could choose to Reskin Awnings to look exactly the same… or you could choose to freshen things up a bit with some stylish new fabric! 
We offer a huge range of Awning fabrics, including modern mesh/screen for more visibility, plain or patterned acrylic for its light-blocking qualities, or our canvas Awning fabric for a more traditional vibe. These options are available in hundreds of contemporary patterns and colours, all designed to perfectly complement your home. 
Update your existing Awning with Pazazz Blinds & Shutters! We offer Awning Recover Services throughout Newcastle, Lake Macquarie, Maitland, Port Stephens and the Hunter Valley.
Tossing up whether to Recover your Awnings or replace them altogether? A replacement can be expensive and unnecessary. Here are the benefits of Recovering Awnings instead.
Faster and cheaper than installing new Awnings. Designing, manufacturing and installing new Awnings takes up time and money. A Recover is a fast and cost-effective solution.


A huge range of colours and fabric options to choose from. You can refresh the existing design or choose a fresh fabric design to add some "Pazazz" to your home's facade.


Add value to your home. If you're planning on selling, it's important to freshen up those Awnings ahead of the sale. New, attractive, functioning Awnings can add a little sparkle and appeal to potential buyers.


Ideal for your home or business. We offer Awning Recovery Services to home and business owners, so if your business Awnings look worse for wear, we can Recover them in a heartbeat. 
Contact us to give your Awnings a new lease on life. We offer free design consultations throughout Newcastle, Maitland, Lake Macquarie, Port Stephens and the Hunter Valley.
The initial design consultation
You're welcome to visit our showroom in Warners Bay (15 minutes from the Newcastle CBD) to view our incredible range of fabrics, colours and patterns, or we can visit you at home! We offer Awning Recovers throughout Newcastle, Maitland, Lake Macquarie, Port Stephens and the Hunter Valley.
Our experienced team will examine the condition of your fabric Awnings or Blinds, take precise measurements and listen to your design ideas to ensure you receive the best possible outcome for your Awning Recovery. Plus, we'll bring 100s of fabric samples so you can compare new colours and patterns to your home's facade.
During our initial design consultation, we will take meticulous measurements of the existing Blinds or Retractable Awnings to provide a competitive quote. We never "guesstimate" when it comes to Awning Recovers — we base our prices on the size of the window and the fabric you choose. 
Remember, our design consultations are 100% free!
Once you have chosen your new Awning fabric, we will send the design off to be manufactured in one of our factories in Australia or Asia. When it returns to our showroom in Warners Bay, we'll be in touch to book the Awning Recover!
We'll ensure the fabric fits perfectly on the existing frame and functions as well as it used to. We're committed to providing the best customer service in Newcastle and the Hunter Region — so book your Awning Repair with Pazazz Blinds & Shutters today!
Free in-home design consultation
Docril & Dickson Acrylic Colours
D107 MANOSQUE DARK YELLOW
J179 CONSTELLATION BEIGE REVERSE
J177 CONSTELLATION CURRY REVERSE
J178 CONSTELLATION GREY REVERSE
J180 CONSTELLATION BLUE REVERSE
J172 BRUSH CARBON REVERSE
Barrington Canvas Colours
All swatch examples shown are part of our core range, however, we do have many other options available and can source from other suppliers if necessary.
Actual product colours may vary, due to different device screen settings, the lighting in the installation location, and other potential factors.
FAQs Awning Recovers in Newcastle