Outdoor Roller Shutters Newcastle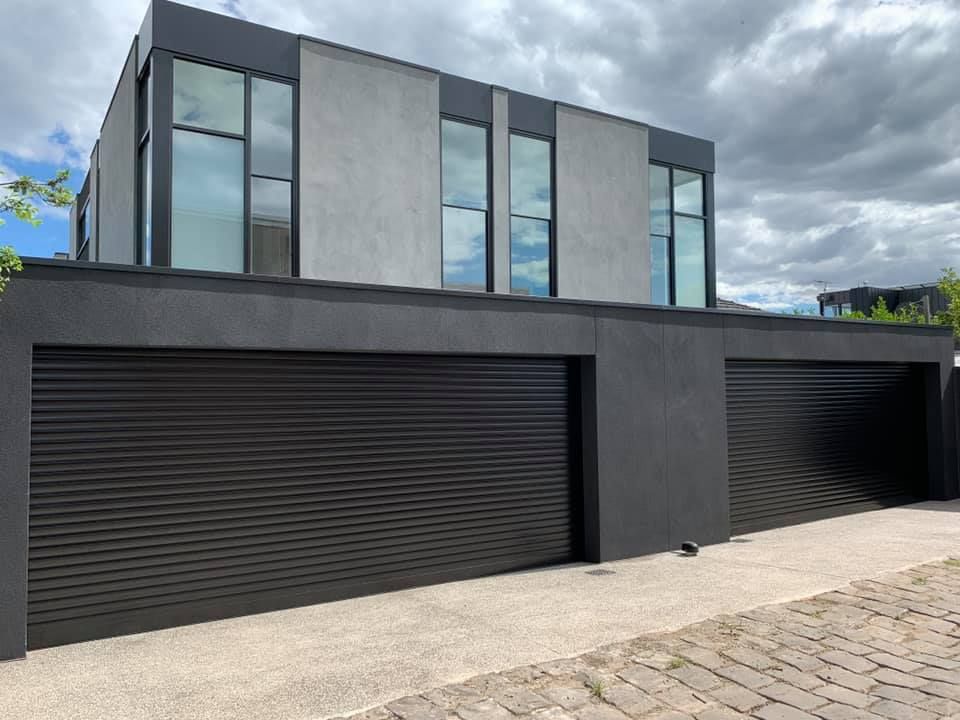 The Outdoor Roller Shutters Newcastle home and business owners can rely on
Looking for window furnishings that do it all? Look no further than our Outdoor Roller Shutters in Newcastle. Fitted to the outside of your windows, our Outdoor Roller Shutters offer the best protection from heat, light and sound while adding an extra layer of security to your home. Unwanted visitors will have a hard time getting through our Outdoor Shutters!
Manufactured in South Australia with eight different kinds of Outdoor Roller Shutters on offer, we can guarantee we have the ideal window furnishings for your home or business. Book a free measure and quote with the team at Pazazz Blinds & Shutters today!
Secure your safety with a set of durable Outdoor Roller Shutters in Newcastle
For homeowners looking for a set of Outdoor Roller Shutters that add value to the inside and outside of their home, we recommend opting for our 42mm (Single & Double Line), 55mm or 77mm Widespan Shutters. These products feature insulation inside the slats, providing the best possible insulation and noise reduction of up to 70%. Combined with their light-blocking qualities, these Outdoor Roller Shutters are perfect for families with new babies, shift workers and those who love a good nap!
Alternatively, we recommend opting for our EasyView Roller Shutters for an alfresco or deck area. You can maintain the view of your garden while still having optimum privacy and security. 
Contact us to book a free measure and quote!
For businesses like cafes, restaurants and offices, we recommend our 36mm Extruded Shutters. Made from strong Aluminium Alloy Construction, our 36mm Outdoor Roller Shutters have a commercial-grade double-wall extruded shutters, providing the best possible security for your business. Plus, with a roll-tight design, you can rest assured knowing your business is well concealed and protected throughout the night. 
Contact us for a free measure and quote!
Live in a bushfire or cyclone-prone area? Our FireSafe and CycloneSafe Shutters provide maximum protection against the elements. 
Our FireSafe Shutters comply with the Australian Bushfire Construction Standard AS3959-2009 and have been tested to withstand a high BAL 40 (bushfire attack level 40) by the CSIRO.
Our CycloneSafe Shutters are cyclone-rated up to C4 T5, offering protection from extreme wind and coastal weather conditions. Your new Outdoor Roller Shutters will keep your family and home safe in accordance with East Coast Laws.
Contact us for a free measure and quote!
The initial design consultation
We offer all our clients a free design consultation to ensure we can deliver the Outdoor Roller Shutters you've always envisioned for your home! We welcome you to visit our showroom in Warners Bay to see our Roller Shutters in action, or we can organise a time to visit your location. 
Our team will analyse the space, take precise measurements and share expert recommendations and advice around products, designs and more. We'll also share sample colours so you can visualise your new Outdoor Roller Shutters in Newcastle.
Once you've chosen your new Outdoor Roller Shutters, we will take some measurements to provide a competitive quote. We never "guesstimate" when it comes to our quotes — we base our prices on the product and the size of the window.
This is a 100% free service for your ultimate convenience!
Once you have signed off on the finer details of your Outdoor Roller Shutters, we will send the designs off to our factories in Australia and Asia to be manufactured. When they return to our shop in Warners Bay, we'll be in touch to organise installation! 
We offer a long warranty on our products, so it's important to us that our products are installed correctly. We want to preserve your warranty for as long as possible and ensure your investment functions perfectly from day one!
About our Outdoor Roller Shutters in Newcastle
42mm Single & Double Line
55mm Widespan
77mm Widespan
36mm Extruded
50mm Extruded Vision
FireSafe
CycloneSafe
EasyView
42mm Single & Double Line
Features
Excellent insulation & light blockout
Reduce up to 70% of external noise
High quality aluminium alloy construction
Foam filled profile for additional strength and silent operation
High quality painted finish
Smooth and curved face profile
Roll-tight design
Double coated + lacquer for abrasion resistant finish
Machine inserted profile end clips providing extra shutter strength
High quality internal sealed bearings
Suitable for widths up to 3200mm
Manually operated or Motorised
Made in Australia
Specifications
Maximum Width: 3200mm
Maximum Height: 2600mm
Custom colours available on side channels, bottom rail & pelmet
Slat covering: 42mm
Slat thickness: 8.5mm
Axle types: Octagonal Aluminium or Steel
Guide dimensions: 53mm x 22mm
Operation Types
Manual
Battery 12V motor
Hardwired 240V motor
Solar 12V Motor
Guarantee
5 Year warranty (aluminium shutters & manufacturing, paint finish)
2 Year warranty (hardware & accessories)
5 Year motor warranty
55mm Widespan
77mm Widespan
36mm Extruded
50mm Extruded Vision
FireSafe
CycloneSafe
EasyView
Note: Coloured slats alternate with polycarbonate slats, either in a "clear" or "tinted" finish. 
Componentry Colours (Pelmet, Side Frames & Bottom Bar)
Actual product colours may vary, due to different device screen settings, the lighting in the installation location, and other potential factors.
FAQs about Outdoor Roller Shutters